Wild Animals Name
Wild Animals Name / जंगली जानवरों के नाम / જંગલી પ્રાણીઓ ના નામ
We provide here a list of wild animal names in English with Hindi and Gujarati meaning. Hopefully, it would be helpful to explore your knowledge about animals. We have covered here most of the wild animals names in English with Hindi and Guajarati language.
Information about wild animals
A wild animal is an animal that lives in jungles, forests or other natural places. They live on their own without any help from human. Wild animals hunt their own food, find their shelter, water and all their other needs in a special natural habitat. We can find wild animal in the zoo as well. They are dangerous and frightful. Wild animals keep on moving from one place to another.
Wild Animals name in English with Hindi and Gujarati meaning
10) Zebra
ज़ेबरा
ઝેબ્રા,જીબ્રા
11) Gorilla
गोरिल्ला
ગોરિલો
12) Kangaroo
कंगारू
કાંગારુ
13) Rhinoceros
गैंडा
ગેંડો
14) Hyena
लकड़बग्धा
હાયના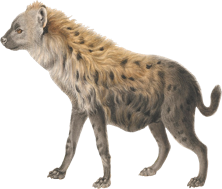 15) Hippopotamus
दरियाई घोड़ा
હિપ્પોપોટેમસ
17) Mongoose
नेवला
નોળિયો
18) Hedgehog
कांटेदार जंगली चूहा
શેળો
19) Badger
बिज्जू
બેઝર,ટૂંકા પગનું પ્રાણી
20) Porcupine
साही
શાહુડી
21) Bison
जंगली बैल
જંગલી બળદ
22) Chimpanzee
चिंपांज़ी
ચિમ્પાન્જી
Other English Topics :
You can check out other page as well by clicking on below topic to explore your knowledge.
Shiv Kids Education is provided General Knowledge questions and answers on various topics , Enjoy here general knowledge topics by clicking on the below-given links, We ensure that you would have a wonderful GK Quizzing!